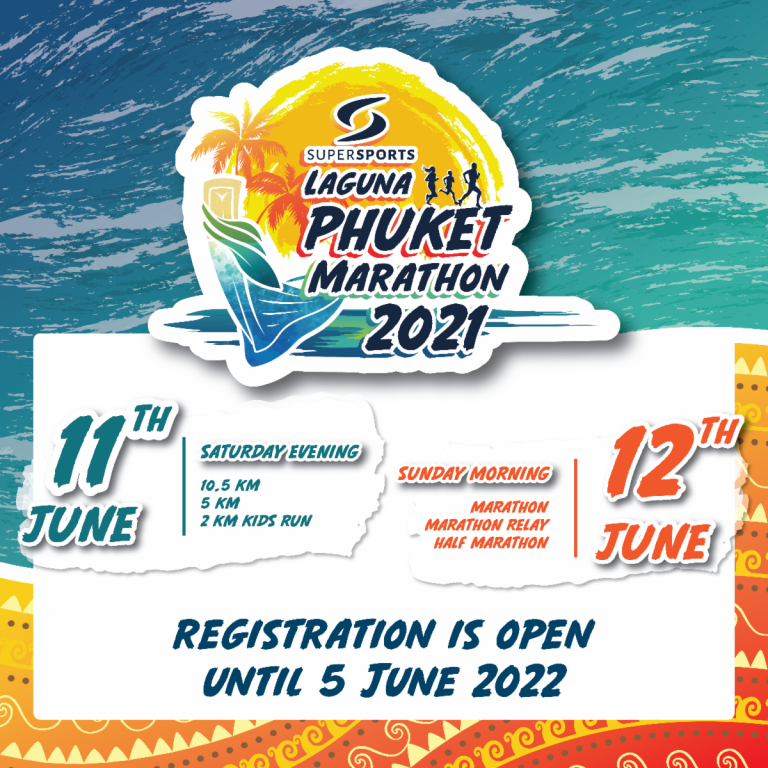 SLPM is making a triumphant return this June 2024! I'm thrilled to share this exciting news with all of you, as I know it's been a long and eagerly anticipated wait for many. Our reunion has finally become a reality, and the energy and camaraderie that we've missed will once again be part of our lives. So please, clear your calendars, mark the date, and prepare yourselves for what promises to be an unforgettable gathering. Our time apart has only fueled our passion and excitement, and we can't wait to see what this next chapter brings. Let's come together and make this event a joyous celebration of our connection and shared interests. See you all in June!
SLPM Returns June 2024: Reunite, Reconnect, Celebrate!
If you have any questions, please contact us at 
info1@phuketmarathon.com
 or call our registration partner, Go To Race in Thailand, at 094-419-5618, 092-278-7077 (Mon-Fri 09:00-17:00 h). 
We hope to see all of you in June 2022. Train hard and stay safe everyone.
Thailand's latest entry requirements
Introducing two distinct entry schemes, each meticulously tailored to accommodate both vaccinated and unvaccinated travellers. Recognizing the diverse needs and concerns of our guests, we have taken deliberate steps to create these unique pathways. For vaccinated travellers, we have developed a scheme that leverages their vaccination status to provide a seamless and convenient experience. Simultaneously, our dedicated plan for unvaccinated travellers ensures their needs are met with the utmost care and consideration. Together, these entry schemes reflect our commitment to inclusivity, safety, and the personalized attention that sets us apart.
Here is the latest update.
*International race participants should check the Thailand entry requirements regularly in the lead up to the Marathon as these may change prior to the June event.
The Tourism Authority of Thailand (TAT) would like to clarify that Thailand continues to welcome all international tourists under the fully-reopen-to-tourism policy that was introduced on 1 October, 2022